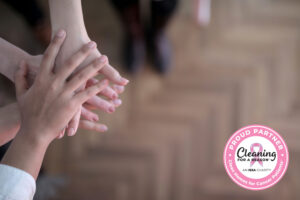 T.L.C. Home Services is a proud partner of Cleaning for a Reason, a non-profit organization that pairs companies like ours with cancer patients so we can provide them with a free home cleaning. If you know someone who is battling cancer or would like to honor someone who has passed away from it, please consider donating to Cleaning for a Reason.
The holiday season is all about giving back and we would love it if you gave back with us. Cleaning for a Reason has partnered with over 1,200 residential cleaning services throughout the United States and Canada so that those battling with cancer can have one less thing to worry about. Between the organization and its donors more than $15.5 million have been donated in services and have helped more than 47,000 cancer patients. 
Please help us raise donations for this wonderful organization.
Any amount will help so give what you can.

We are excited to help raise funds for Cleaning for a Reason and we hope you will join us in our efforts!