Our Testimonials
Fantastic
I have been having TLC home cleaning clean my house since I bought it and I've never been disappointed. They do such a thorough job with every nook and cranny. I have a large dog who sheds like crazy and when they are done, you would never know a dog lived here! I can't recommend them enough!
Kristy Hall
Total Professionals
Tammie is nothing less than wonderful to work with for a variety of reasons, including her professionalism, customer focus, and follow through on all details. TLC has taken on some challenging cleaning projects for me and every time has delivered high-quality results. I could not be more pleased!
Roy Vallee
Used Their Services For Over 5 Years!
TLC Home Cleaning has provided excellent and caring service for over 5 years. All of the ladies are very good. Kim and Stephanie are outstanding. My home is spotless when they leave. They are always concerned, often asking for feedback when they arrive and before they leave. I highly recommend TLC!
David Goodman
Super Punctual And Hard Working
The cleaners were really hard workers thus having our home sparkling clean.
We had Tammy as a driver for transportation and she was right on time, …car was very clean and comfortable. Would most definitely use TLC again. Tammy was very professional, very knowledgeable, pleasant, and cheerful. Thank you.
Mike Palumbo
Meticulous
Shannon is the most meticulous worker in all my 30 years of employing a home cleaner. She works for TCL. Would give her an A-plus review.
Carol Anglim
Spring Cleaning
The staff came and did a Spring deep cleaning for me. I was amazed when 6 ladies showed up and went to work. Outstanding job! My house looked spotless and smell so good.
I would recommend them to anyone. I've even decided to have them come in on a weekly basis. Thanks to Stephanie and her crew, for such an enjoyable experience.
Barb Comptois
Detail-Oriented
So far TLC has been very thorough and detail-oriented, and they are pleasant people as well!
Marcy Larmon
Always reliable and the job well done!
I have had TLC come to clean at my home prior to events and was always extremely happy with their services. Now we have them for bi-weekly cleaning and couldn't be happier! Professional and thorough. It's wonderful coming home to a clean house!
Karen Bodamer
My Appliances Looked New
I had TLC come clean my house which is prone to cobwebs and dust as it was built in the early 1800s. They were careful and respectful of all my antiques and made them shine. My wood floors were super clean… No more dirty feet! They cleaned my appliances and made them look new. I never knew my house could be so clean!
Alison Roberts
Great Service
I was extremely happy with the results of the cleaning that TLC Home Services. They went above and beyond what I asked for in cleaning my house. I would highly recommend them.
Bradley Sherrod
TLC Is The BEST!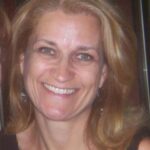 Prior to finding TLC, I had tried a couple of other cleaning companies that seemed to do a great job on the first visit but after that, the quality went way down. As you can imagine, I was a bit leery to try another company but I just don't have the time to clean as well as I'd like. I decided to wait before giving my review just in case they turned out to be like the other companies I tried. I just had my 4th visit from TLC and the job was done as well as the first time,… Read more "TLC Is The BEST!"
Nancy Newell
Stellar!
Stellar – such a great job! As a new mom and working full time – they really help to get the house in the best shape so I can play and spend time with my baby! Priceless!
Holli Treadwell
Wonderful Service, Great Job Done
Wonderful service, great job done, would recommend highly.
Susan Ploof
Best thing I ever did!!!
Overwhelmed with the everyday life. Needed to make it easier for myself. Called TLC and Tammie came out to my home. Put together a deep cleaning including windows. My family was shocked to how crystal clear my windows were. Honestly, I don't think they have been this clean. The experience was wonderful. Staff was polite, respectful and understanding of family health issues. Now we are on an ever two week schedule. I love coming home to a clean house. Highly recommend TLC Cleaning Services. Can't thank you all enough!!
Susan Cote
5 Stars All Around!
TLC not only do my house cleaning, which has been excellent every time they have done it for the past two years I've been with them (The cleaners are always punctual, my house is always spotless after they come and clean, and they go above and beyond every time), but they have recently added pet care to their list of services. Both my husband and I work 9-5 so we realized quickly this was a must-have service! Our pets love when TLC comes because they took their time getting to know each of them and their routines, and they not… Read more "5 Stars All Around!"
Melanie Nogler
Spring Clean
I hired TLC to spring clean my house this year. The crew (6 women) arrived on time, were extremely professional, and did an excellent job. I would recommend them without hesitation.
Jane Neslusan
Sparkling Clean!
Colleen and Nikki worked very hard to produce a sparkling clean apartment. Would recommend them without reservation.
Frank Dorighi
EXCELLENT, EXCELLENT, EXCELLENT!
The first cleaning is done today…EXCELLENT, EXCELLENT, EXCELLENT.
Very nice young ladies who absolutely knew how to do that "extra" touch cleaning. I truly am impressed and very pleased with everything they did. The other thing I would like to mention…I needed their help, with very little notice to them, and they made it happen.
*****Great company that I definitely recommend.
Pat Fisher
Very Happy!
Thank you for sending Nicole and Stephany. They did a superb job! Upon completion, the kitchen was sparkling from top to bottom. Very professional and friendly girls. I will be calling again as I was very satisfied with the work and the price. Thank you Tammy for accommodating me with such short notice.
Claire Seaman
Thrilled!!!
They are the most amazing cleaning people! I have used them for years and continue to be thrilled with their services!!
Belinda St. John
TLC Home Cleaning has been awarded the "Best of 2018 Sturbridge Award" for the best Window Cleaning Service!