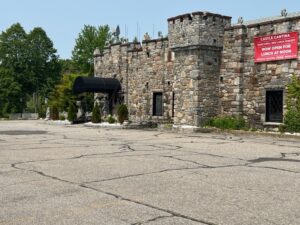 When the weekend finally comes around, and you have time for yourself, do you end up losing half of your Saturday or Sunday cleaning your house? Often, a quick cleaning turns into hours of vacuuming, dusting, and scrubbing without even realizing it.
Instead of wasting your only free days in and out of the cleaning cabinet, enlist TLC Home Services to take care of your house cleaning. Our residential maid service in Spencer will leave your space spotless, giving you more time to relax and have fun.
Residential Cleaning Service in Spencer
House cleaning services from TLC are customized to the needs of every client. Whether you need us to spruce up your space once a week or just come in every spring for a deep seasonal cleaning, we'll deliver the professional service you deserve.
When you hire our maid service in Spencer, you'll be assigned your own cleaning technician. They'll begin with an initial deep cleaning of every room in your home. Then, they'll return on a regular basis to perform maintenance cleaning according to your needs. Plus, our cleaning products are organic and plant-based, so you don't have to worry about any nasty chemicals in your home.
Small Office Cleaning in Spencer
Along with our leading house cleaning services, TLC also cleans small commercial spaces in Spencer. We work mostly in small offices or apartment complexes, completing the cleaning tasks you don't have time to do.
This includes cleaning hallways, break rooms, and bathrooms, vacuuming and mopping floors, emptying trash, dusting, and more. Just tell us what you need to be cleaned, and we'll get it done.
Put your trust in TLC Home Services and enjoy a clean home or office in Spencer without lifting a finger. Contact us to schedule your cleaning today!