Are UV ion lamps and wands safe? Do they really disinfect surfaces and kill viruses?
These are great questions. As the flu season approaches, UV lamps and wands are some additional treatments you can provide in your own home to keep you and your family safe. There are many UV lamps and wands to choose from but do your due diligence and research which is the most effective. Please be aware that working with UV lighting and Ozone equipment can be very dangerous if you are not using the correct PPE (personal protective equipment).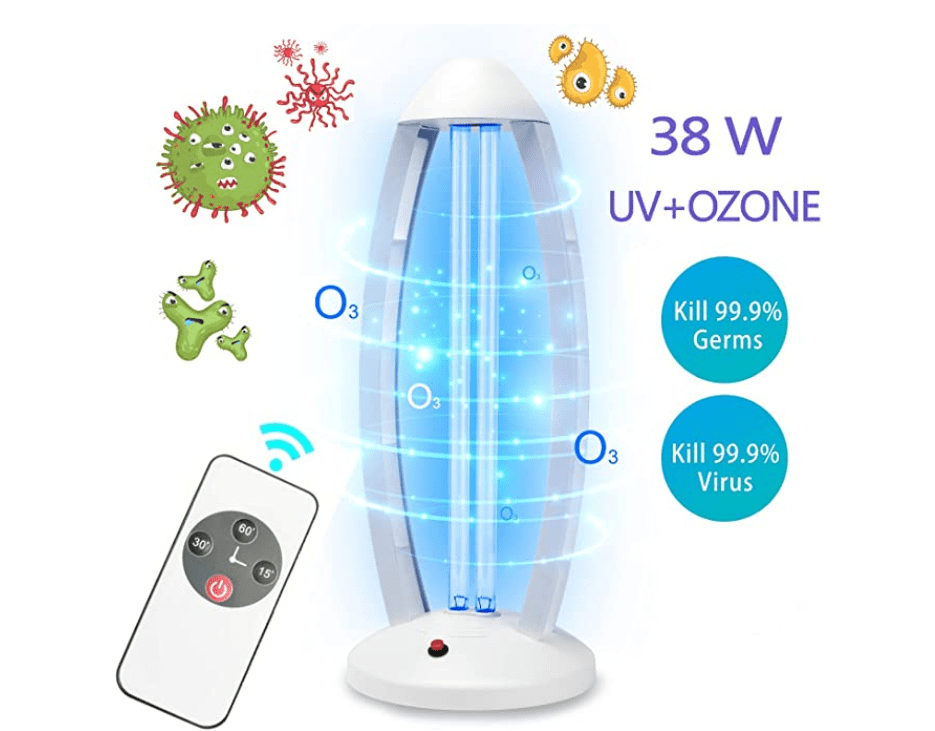 Warning to be aware of:
The germicidal lamp should be properly placed to prevent children from touching and operating.
When the germicidal lamp is turned on, please leave the place of use immediately and keep the environment without any pets and plants.
Do not look directly at the UV light source. Absorbing too much ultraviolet light can cause skin irritation and conjunctival damage.
Pay attention to the protection of valuable paintings in the room to prevent oxidation and discoloration due to long-term ultraviolet radiation.
Do not use germicidal lamps as lighting fixtures. Appropriate disinfection is appreciated. It is not recommended to keep
At TLC Home Services, we provide this service for our clients. The design of our UV light and Ozone equipment synchronizes together, and they have been clinically proven to kill up to 99.99% of bacteria and odor! In addition to disinfecting your home, if you have a musty-smelling basement or attic, our UV lights with Ozone works amazingly! Once the treatment is finished, the air quality improves dramatically and leaves all exposed areas disinfected.
"I just used a UV ion lamp in my cellar and couldn't believe what a difference it made in the air quality!"

-Tammie Chenevert, TLC president
Call today to book your UV treatment!