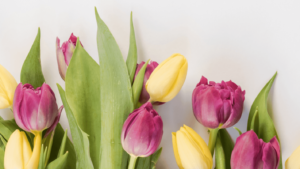 With warmer days and flower buds just around the corner, spring cleaning is beginning to creep up faster than we expect. Whether it be managing clutter and preparing for yard sale season or simply giving the house a good scrub from the salty residue that a New England winter brings, TLC Home Services can help you whip your house into shape for spring.
As a fully insured company, TLC Home Services offers a variety of cleaning and home services options including home cleaning, hazmat, and more. Our team is experienced, thorough, and cares about the details! We take pride in our work, value our clients, and are dedicated to providing you with excellent service.
But don't delay — if you're wanting a good house cleaning this spring, we encourage you to schedule your consultation as soon as possible!
Our Spring Cleaning schedule is starting to fill up!
Our appointments are booking up quickly, so be sure to get in touch with us today. For a fresh home ready for open windows and beautiful days, be sure to contact TLC Home Services!
For new customers, we have a special of 15% off your first spring cleaning if you call and use the code "Sparkle" before March 31, 2021.
These winter months will soon come to a close, and spring will be here before we know it. Keep pushing through, fellow New Englanders! We're almost there.