Now that winter has arrived, do you hear your children saying "I'm bored" more often? Winter is the perfect season for family bonding as our schedules are usually lighter, and I wanted to share some ideas for family activities to spend some quality time together!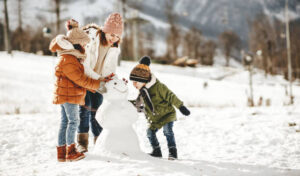 1. Play Outside in the Snow: Whether it is a good ol' fashion snow ball fight, building a snowman, or hitting the hills with some sleds, it is always a good idea to get our children outside even when it is cold out there! This helps to keep them active, as well as create wonderful snow day memories that will last a lifetime!
2. Family Game Night: It can be difficult to muster the energy to keep our kids entertained before bedtime during the week. Growing up, my family had Family Game Nights once a week, which was a great way for our family to catch up during the week and spend time with each other. Our game nights were always full of laughter, and it was easy to manage since it is not a tiring activity!
3 . Movie Night: This is a fun one because it can be done at home, or you can take an outing to your nearest movie theater! When doing a movie night at home, it is always fun to bake some cookies or make some popcorn together first so that you have some movie snacks, as well as some bonding time before the movie starts!
4. Winter Themed Crafts: Nothing like a good craft to get the creative juices flowing! Here is a cute idea I found on www.todaysparents.com that won't break the bank, or cause a huge mess!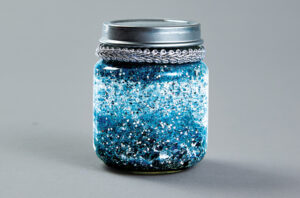 Wintry Blizzard In A Jar – Clean out an empty baby food jar and fill with glitz—we suggest teeny beads, glitter and sparkles. Add water and secure the lid tightly
(I suggest gluing shut for extra security).
To decorate, attach a ribbon below lid with glue gun. Spray-paint lid to finish or skip this step—tots will shake it either way!
5. Scavenger Hunt: This is another activity that can be done inside or out! If you wanted to do one outside, I suggest a winter nature theme. You can have them check off animals, plants, and other things they will see along the way!