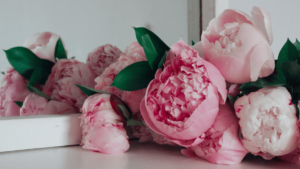 We don't know about you, but we can't wait for all of the new opportunities the spring season brings! There is much potential for discovery, beauty and newness. If you're looking for a few ways to make this a wonderful, fresh season, here are four tips to help you get ready for spring:
1. Transition out your winter wardrobe
It might still be a little bit chilly here in New England, but it's a great time to start slowly transitioning your wardrobe into lighter clothing pieces. Put away the heavy sweaters and pull out your cardigans and thinner long-sleeved shirts. You can even start grabbing some of your favorite short-sleeved tops to wear underneath your light jackets. For transitional clothing, think layers.
2. Prioritize your health and wellness
Maybe you made a New Years' resolution to eat well and exercise but have put that goal on the backburner. That's ok – it's not too late! Now that the weather is warming up, long walks outside are becoming more possible. And there's still time to figure out some delicious healthy meal options to make from home.
3. Plan local spring activities
It's likely there are a few spots right in your own town that you have yet to enjoy. Is there a local restaurant you have been wanting to try? Or maybe a nice park or spring fair? Do some research about what's in your area and make a few fun plans for a spring to remember.
4. Freshen up your home
As you transition into the warmer seasons, ensure your home is fresh and clean after winter. Wipe down the last signs of cold and holiday dust, and prepare yourself for a new season of possibilities! TLC Home Services would love to help you make this goal a reality. Contact us today to schedule a home cleaning.
TLC Home Services can help you make your home ready for achieving goals, taking care of your health and enjoying your life. By taking over the grunt work of deep cleaning after winter, TLC Home Services would love to free up your time to do the things you want to do this spring.
Contact us today to schedule a consultation. You won't regret it.

Want to know what other clients have said about our work? Visit our website to read the reviews!