By: Lucy Lee 
T.L.C. Home Services, LLC has partnered with Cleaning for a Reason, a nonprofit providing free home cleaning to cancer patients. The company has a history of performing charitable cleanings and now wants to extend their reach to helping cancer patients in the community.
Through partnership with Cleaning for a Reason, T.L.C. Home Services supports two cancer patients' homes each month for two consecutive months free of charge. This is an ongoing service to patients residing in West Brookfield, North Brookfield, East Brookfield, Brookfield, Warren, Brimfield, Sturbridge, Wales, Holland, Southbridge, Dudley, Webster, Oxford, Charlton, Spencer, Leicester, and Auburn. 
About T.L.C. Home Services, LLC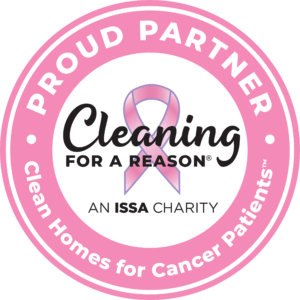 T.L.C. Home Services is a woman-owned company that has been cleaning homes and businesses with 100% satisfaction for the past 15 years. The company serves a variety of homes, offices, AirBnBs, campsites, and other spaces for clients. 
Originally homeschooling her two children, owner Tammie Chenevert was caring for her own home and family. In 2006, when her husband's health forced him out of a job, Chenevert started cleaning jobs to help provide for her family. She soon realized that in order to keep paying her family's bills, she would have to expand into a cleaning business. Chenevert met with a financial advisor at Clark University and decided to officially start her cleaning company, T.L.C. Home Services, LLC in 2007. Six months after launching, the recession hit. Chenevert determined that "failure was not an option," so she threw all her profits into advertising and grew her company while other cleaning companies were going out of business.   
About Cleaning for a Reason
Cleaning for a Reason partners with more than 1,200 residential cleaners throughout the United States and Canada to offer free house cleaning to any household battling cancer. Since 2006, the nonprofit and its partners have donated more than $15.5 million in services, helping more than 46,000 cancer patients. In 2017, Cleaning for a Reason was adopted by ISSA Charities, the charitable arm of ISSA, The Worldwide Cleaning Industry Association. To learn more about Cleaning for a Reason and to apply for free house cleaning, see cleaningforareason.org.
To give to our Cleaning for a Reason campaign, please click our donation link above.